Box Logo T-Shirt Skateboard
Price

¥13,200 / $58 / €66

Color

White

Release

week1
2022.8.25(US/EU) / 8.27(JP)

Category

skate

Size

8.5" x 32"
Supreme skate deck with natural veneer and black top ply. Printed graphic on bottom with printed World Famous and box logo on top. Painted by Robby Rose.
シュプリーム ボックスロゴTシャツスケートボード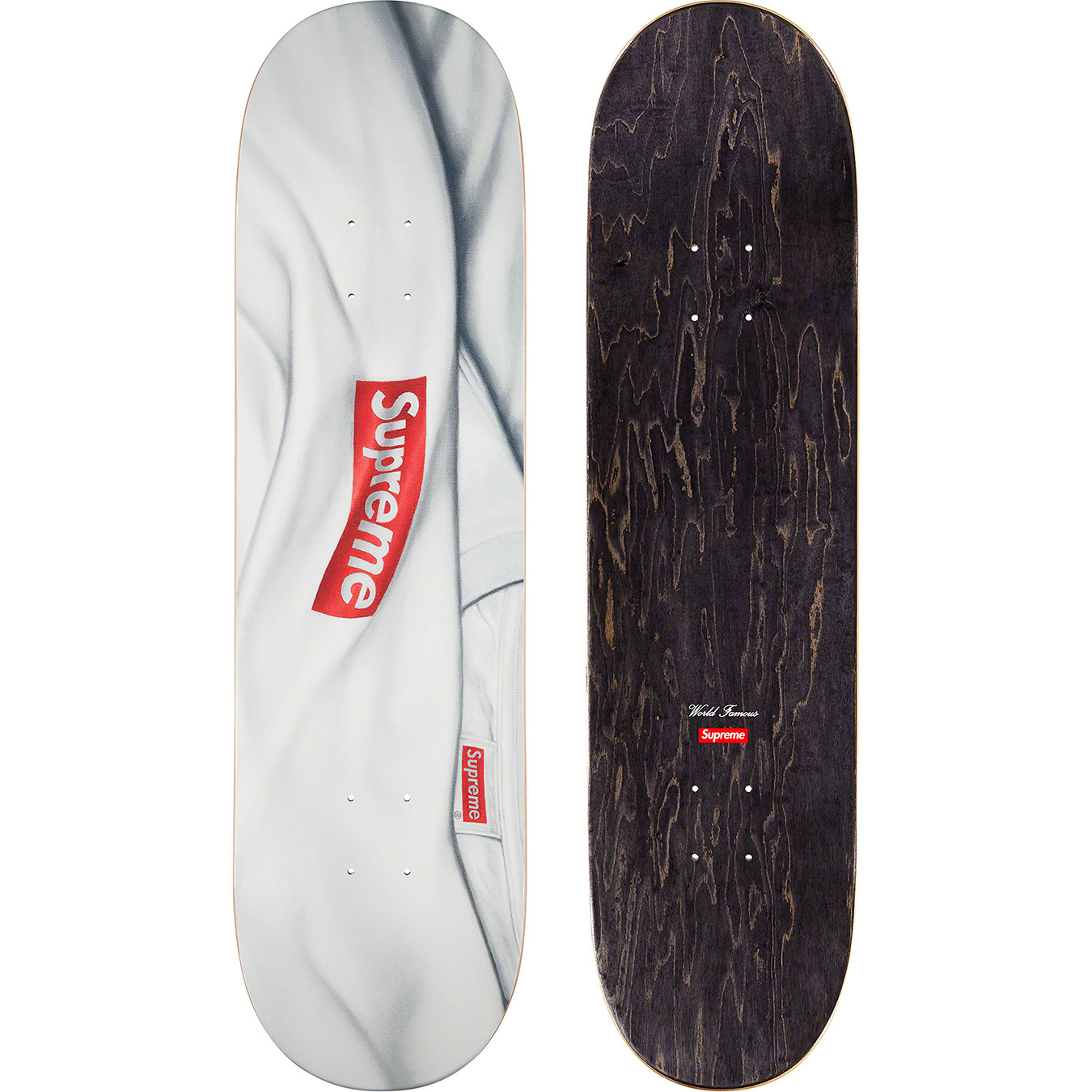 ---
---