Futura Skateboards (Set of 3)
Price

¥49,500 / $234 / €264

Color

Multicolor

Release

week15
2022.6.4(JP) / 6.2(US/EU)

Category

skate

Size

8.375" x 32"
Full dipped Supreme skate decks with printed graphic on bottom. Artist's signature and box logo on top. Original artwork by Futura. Sold as a set of 3.

*All profits will benefit Free Arts NYC, empowering underserved youth in NYC through arts and mentorship programs to develop their creativity, confidence and skills to succeed.
シュプリーム/フューチュラ スケートボードデッキ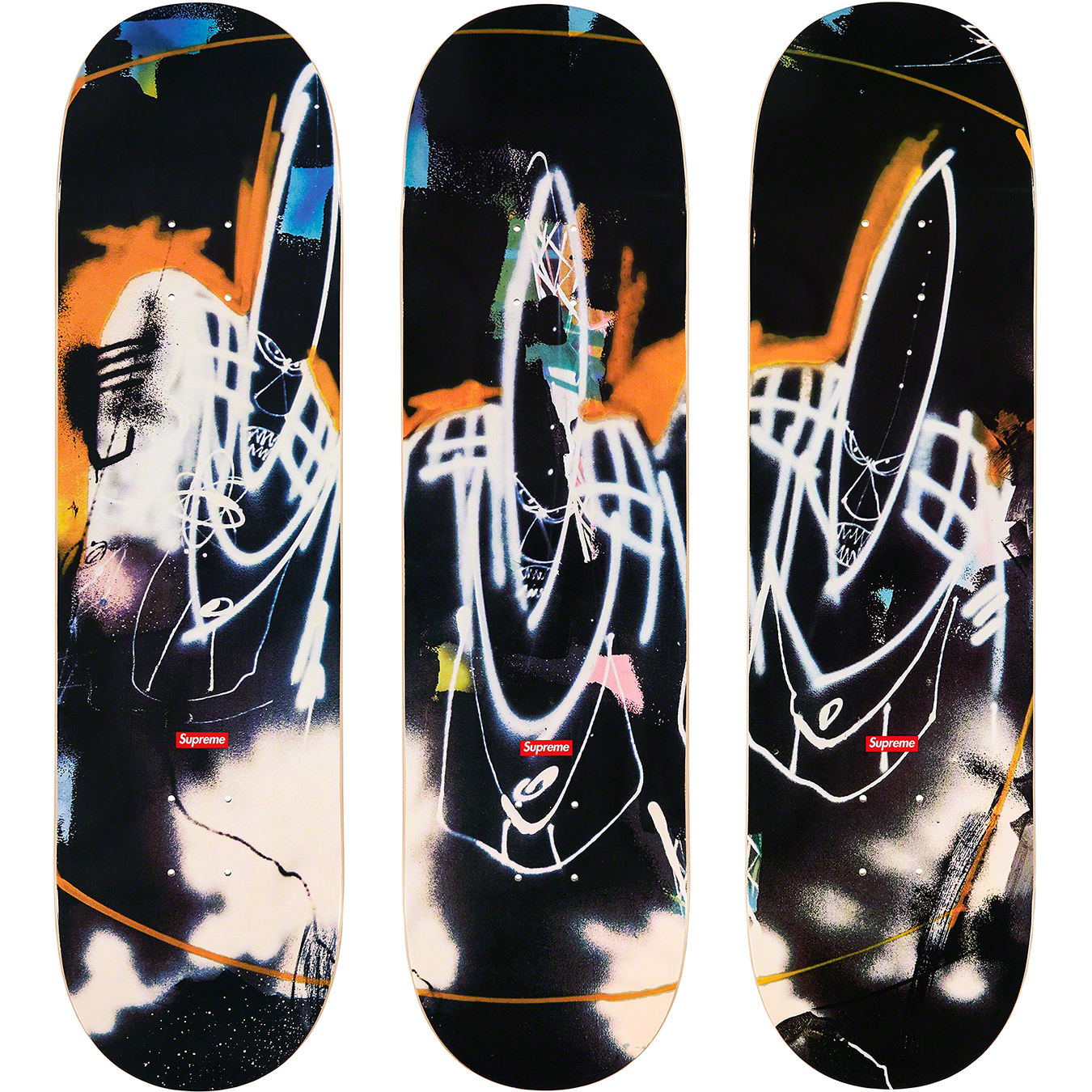 ---